Your pet is a member of your family, so you want only the best of everything for it. Unfortunately, caring for these furry friends can get expensive, especially if a pet gets injured or sick and needs medical attention. Thankfully, pet insurance can help by providing coverage for things like vet visits, prescriptions, and surgeries.
Pet insurance is an amazing way to ensure that your furry friend has the best possible health care. But with so many pet insurers out there, it can be a bit overwhelming. We've rounded up ten of the top companies, so you know what to look for when choosing one. Let's get started.
Trusted Pals
Trusted Pals is a pet insurance company with competitive pricing and a wide range of plans and reimbursements. It's also one of the few companies that offer 100% reimbursement and $0 deductible options. Trusted Pals will help you get your best friend back on their feet after sickness and injury, from checkups to surgeries.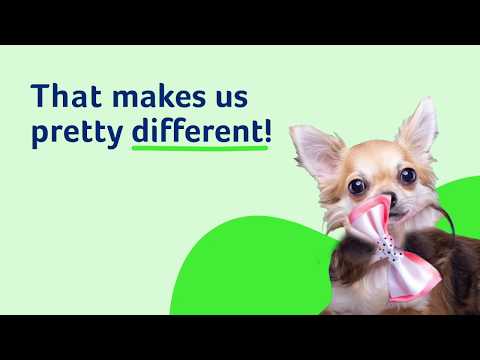 The highlight of using Trusted Plans is their special five percent discount on their packages for service dogs. So, if you own a service dog, you'll spend less on pet insurance by shopping with Trusted Pals. They also have a wellness plan of $750, which you can spend towards a variety of treatments recommended by a licensed vet, like exams or medicine to keep your pet feeling fine and pampered.
But how trustworthy is Trusted Pals? Their website states that applicants get a response on claims within ten days, but in practice, it can take anywhere from weeks to months to get your claims approved.
Prudent Pet Insurance
Prudent Pet offers budget-friendly accident-only and comprehensive plans that cover a range of pet care costs. Their most popular plan is the Essential Plan which covers common accidents, illnesses, hospitalizations, surgery, and diagnostics.
The Ultimate Plan is more comprehensive and includes all the expenses listed under the essential plan and then some more, including advertising and reward costs associated with recovering stayed or lost pets. They also cover vacation cancellation costs resulting from a need to stay back and care for a sick pet and loss due to straying or theft.
Prudent Pet insurance has the trappings of a pet owner's needs, such as 24/7 support, multi-pet discounts, add-on services, and a low accident waiting period. The only obvious con with using Prudent Pet is that they don't pay the vet directly, as many customers may prefer.
Nationwide Pet Insurance
Founded over 90 years ago as a smaller auto insurance company, Nationwide has since expanded to offer insurance plans that cover investment and retirement. In 2019, the Columbus-based insurance company acquired the very first pet insurance company in the United States, Veterinary Pet Insurance. It was then that Nationwide began offering pet insurance.
One of Nationwide's pocket-friendly plans is the Whole Pet with Wellness which prioritizes convenience and covers routine checks and care for improved pet health. And if you prefer to only focus on major medical costs, they have a Pet Major Medical Plan with maximum amounts for specific conditions.
While some pet owners may prefer Nationwide for its affordability and structure, they'll have to wait 12 months before getting coverage approved for knee and ligament injuries. Also, pet owners do not have a variety of options for annual coverage deductible and maximum. Finally, unlike larger companies, Nationwide doesn't have end-of-life coverage.
Fetch Pet Insurance
If your pet gets sick and injured a lot, you'll find company at Fetch by The Dodo with their comprehensive plan for illnesses and injuries. Fetch covers uncommon scenarios like advertising costs for lost pets, sick-visit exams, vet-recommended supplements, hospitalization boarding fees, holistic and alternative therapy, and behavioral issues.
In addition, if you and your pet won't have time for physical vet visits and prefer virtual consultations, Fetch covers these visits for up to $1,000 annually without a copay. Fetch's coverage renewal also mandates an annual wellness visit, and in a way, that's advantageous for your pet's health.
If all these sound good to you, you might be disappointed that Fetch only covers dogs and cats and no other animals. Aside from this con, Fetch doesn't offer preventive care like teeth cleaning, vaccinations, or spraying with a wellness plan.
ASPCA Pet Insurance
American Society for the Prevention of Cruelty to Animals (ASPCA) is popular for its work in preventing animal cruelty. By extension, they're helping people who care for pets by offering pet insurance with an insurance partner called Crum and Forster. They offer the same plans and pricing tiers as Spot, a competitor, with different deductibles and annual limit choices.
Overall, ASPCA works great for short waiting periods concerning special conditions. Its comprehensive package covers illnesses, accidents, and injuries, including Itoxic ingestion, torn ligaments, and broken bones. But they don't cover cosmetic procedures, breeding costs, and preexisting conditions that predate the activation of your chosen plan.
ASPCA's main advantage is in their low waiting periods for urgent conditions, microchipping coverage, multi-pet discount, round-the-clock telehealth line, and an optional wellness package. Where they fall short is their limited options for deductibles.
Spot Pet Insurance
Spot pet insurance is known for the budgetary freedom it gives pet owners to adjust their plans according to their pocket. Hence, it's great for planning annual coverage as you can get the most service for your budget and tailor your service to your budget.
Spot has choices for accident-only or accident and illness policies with unlimited coverage options. They reimburse exam fees incurred as a result of illnesses and accidents. Spot also gives you a discount if you purchase plans for multiple pets.
Similar to Fetch pet insurance plans, Spot only covers cats and dogs. Another disadvantage is the 14-day accident coverage waiting period, whereas competitors offer two to three days. Furthermore, their basic plans don't cover wellness exams and visits.
ManyPets Pet Insurance
ManyPets currently offers insurance in some states in the United States, United Kingdom, and Sweden and is making plans to expand. They're the best in terms of low out-of-pocket claims costs and boast competitive prices that are sure to grab your attention.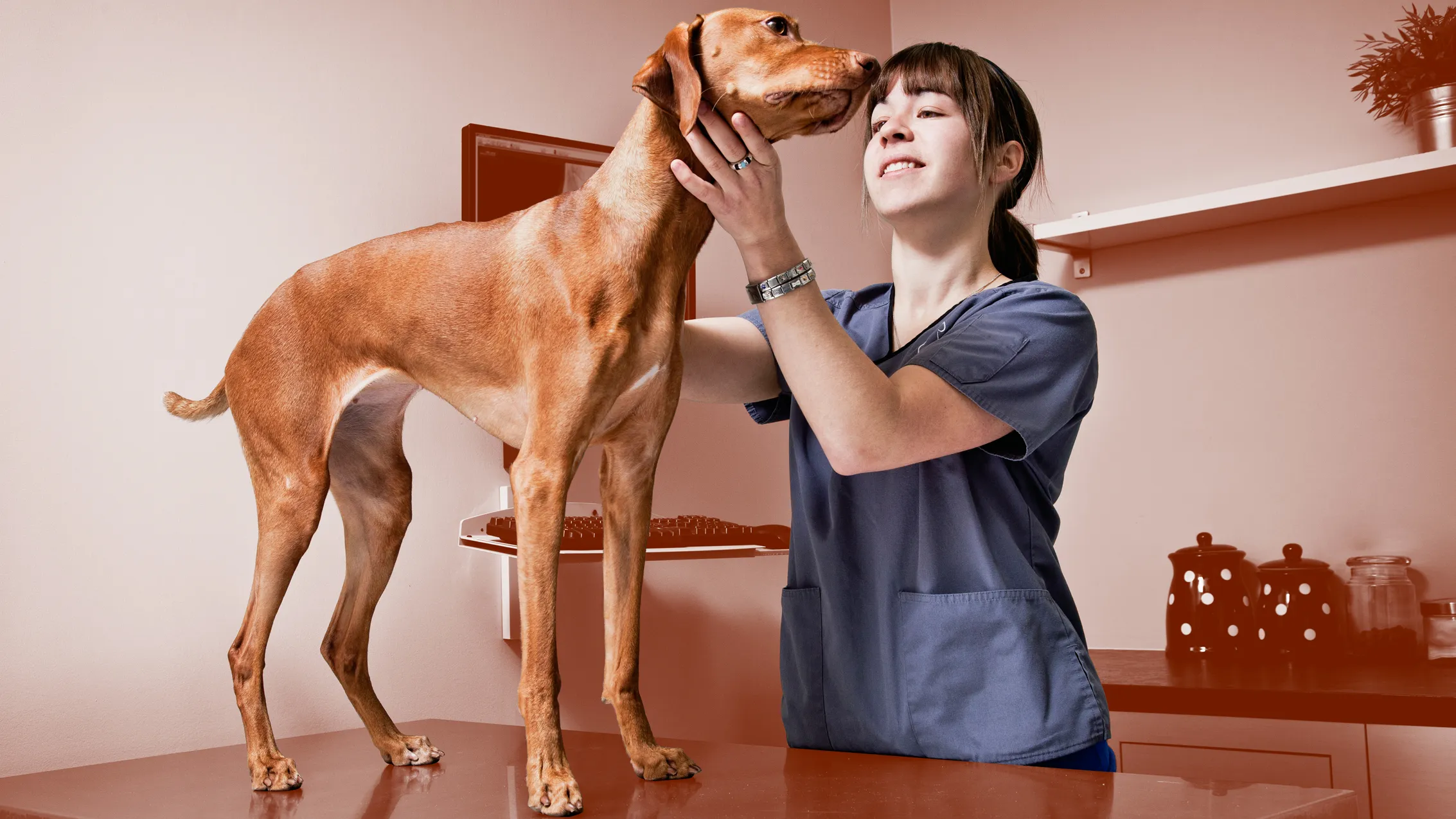 In terms of plans, ManyPets offers an illness and accident plan that includes broken bones, poisoning, cancer, ear infections, and many more. Unlike some other options, ManyPets covers consultation and exam fees at an additional cost.
And if you're switching from another pet insurer, this insurance company will reduce their waiting period from 15 days to 24 hours as a welcome package for new pet owners. But unfortunately, they don't have a 24/7 telehealth support line and don't cover behavioral therapy.
Lemonade Pet Insurance
Lemonade pet insurance is the best for young puppies and kittens. They offer cheaper monthly plans you would have to exchange for the 24/7 telehealth line.
Lemonade's accident and illness coverage include sprains, poisonings, broken bones, hip or elbow dysplasia, diabetes, and pet allergies. And diagnostic work. As an add-on service, pet owners can get extended accident and illness plan to include coverage for vet visits and reimbursements for functional treatment such as physical and hydrotherapy and acupuncture.
In addition to not having a 24/7 support line available for all plans, Lemonade has a six-month waiting period for cruciate ligament approvals. They also don't have coverage for microchipping, prescription food, and stem cell treatment.
Figo Pet Insurance
If you want an insurance company with short waiting periods for approved accident coverage, check out Figo. Not only do they have competitive prices, but they also facilitate pet owners socializing with other parents, helping them not to feel alone in their pet-parenting journey.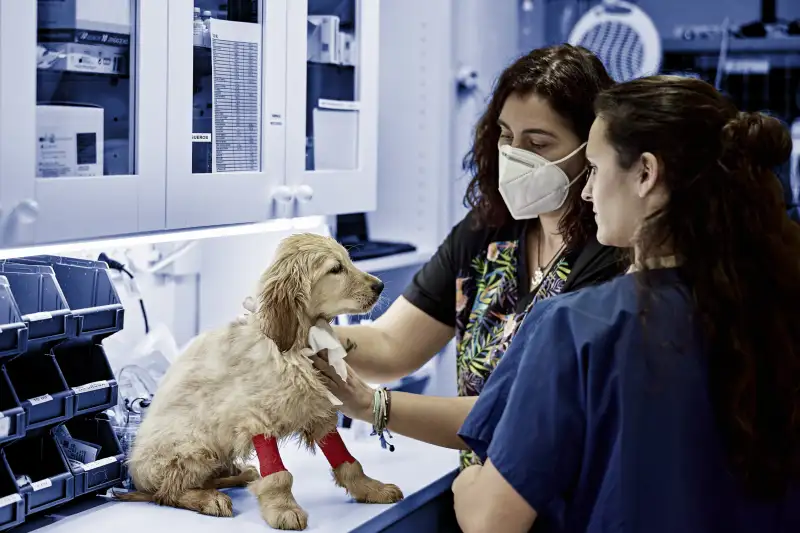 Figo's accident and illness plan covers orthopedic conditions and rehabilitation but excludes experimental procedures, breeding costs (birth and pregnancy), and conditions that existed before acquiring the insurance plan.
The great thing about Figo is their one-day wait for accident coverage but have a six-month waiting period for knee injuries. They also have an add-on service that includes advertising and rewards for lost or stray pets and vacation cancellations. However, they don't cover dental illnesses and prescription food except for treating bladder crystals and stones.
Pets Best Pet Insurance
Pets Best offers a variety for choosing deductibles that enables you to plan more accurately. In addition, they combine a good price with expansive coverage on plans such as the BestBenefit plan.
Pets Best also has accident and illness insurance of varying tiers that allow Pet Owners to find a fit with their budget. This plan helps owners cover broken bones and auto accidents. It also covers foreign object ingestion, arthritis, diabetes, and many others.
Pet Best can pay your vet directly instead of having the pet parent pay out-of-pocket and wait for reimbursements. They also have discounts for multiple pets and a routine wellness plan that comes in handy when handling multiple pets. However, despite how good this service is, their waiting time for ligament issues is too long for the pet's comfort.
Conclusion
Pet insurance can provide financial support to pet parents for caring for their animal companions. However, animal care can get costly, so it's great to select the pet insurance and plan that best suits your budget
To find the best pet insurance company for you and your pet, consider your budget, the coverage plans available, customer service, and approval duration. With the right insurance company, you'll save on costs and spend more time playing with your pet.